Somos una empresa agroindustrial comprometida con la preservación del medio ambiente.
Orgánicos del Caribe® es una empresa agroindustrial eco-amigable. Ofrecemos servicios especializados en recolección selectiva y disposición técnica de residuos orgánicos. Brindamos soluciones ambientales a través de procesos sostenibles de transformación de estos residuos orgánicos para convertirlos, de ser un problema de gestión ambiental y salud pública, en abono orgánico de excelente calidad.
Misión
Contribuir a la preservación del medio ambiente por medio de la transformación técnica de residuos orgánicos biodegradables en materia prima para otro proceso productivo.
Visión
Ser reconocida como la empresa líder en la transformación y aprovechamiento técnico de residuos orgánicos biodegradables a nivel nacional, con personal altamente calificado para brindar asesorías de excelentes estándares de calidad y cumplimiento.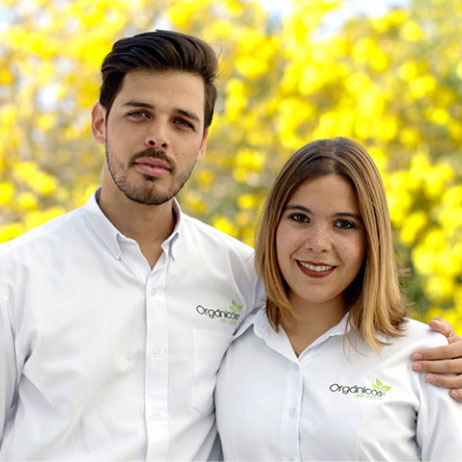 Jesús Alberto y
Maria Teresa Cruz Díaz
La unión hace la fuerza
Jesús Alberto Cruz Díaz, en 2010 escucho hablar de los alimentos orgánicos. Luego de un mayor análisis, encontró que las líneas de producción de los alimentos orgánicos necesitaban garantizar la trazabilidad para lograr la calidad en los productos y entendió la importancia del abono orgánico como herramienta para lograr este fin. Luego de tener una conversación con su familia sobre la idea de producir abono orgánico, esta decide apoyarlo incondicionalmente, tanto que su padre renuncio a su trabajo para unírsele a la idea de negocio. Así nace Orgánicos del Caribe en el 2010, con una gran idea y únicamente con dos empleados, Jesús y su padre.
En el 2011 con el apoyo del centro de emprendimiento de la Universidad del Norte decidieron participar en el concurso de emprendimiento VENTURES del cual no llegaron a ser ganadores del concurso. Sin embargo, gracias al no haber ganado, replantearon completamente su plan de negocios y en el año 2012 participaron nuevamente en el concurso VENTURES y en el concurso de emprendimiento DESTAPA FUTURO, llegando a ser ganadores de ambos concursos.
Con el capital semilla recibido, industrializaron todo el proceso productivo, aumentado su capacidad de producción y mejorando la calidad del abono orgánico llamado NUTRIABON.
Para el año 2013, María Teresa Cruz Díaz (hermana de Jesús) no dudo en vincularse a Orgánicos del Caribe. Con su apoyo y dinamismo, la empresa creció de manera exponencial permitiendo perfeccionar aún más su modelo de negocio. Gracias a esto, Orgánicos del Caribe ganó ese mismo año el premio al mérito empresarial organizado por la Universidad Simón Bolívar en su categoría Responsabilidad Empresarial.
Actualmente Orgánicos del Caribe es reconocido por su excelente servicio de recolección selectiva de residuos orgánicos y la producción de abono orgánico de calidad superior para el sector agroindustrial del país.
Reconocimientos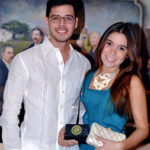 Premio Merito Empresarial
En el año 2013, La Universidad Simón Bolívar llevo a cabo la IV versión de su concurso Premio al Mérito Empresarial, donde la empresa Orgánicos del Caribe fue galardonada con el primer puesto en la categoría Responsabilidad Social Empresarial, por su compromiso a la mitigación de los impactos ambientales generados por los residuos orgánicos en la región y por contribuir a que empresa de todos los sectores puedan disponer de manera adecuada los residuos orgánicos que generan.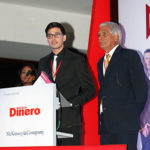 En la Versión del Concurso Ventures el año 2011, Orgánicos del Caribe fue finalista en la Categoría: Uso Sostenible de la Biodiversidad. Vuelve a participar en la versión del año 2012 y es ganador de la categoría Región Caribe entre más de 75 emprendimientos, premio otorgado por EPM por las innovaciones aplicadas a su modelo de negocios.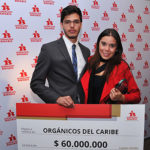 En la VI Versión del concurso Destapa Futuro el año 2012, Orgánicos del Caribe obtuvo segundo puesto en la categoría ambiental entre más de 4.500 emprendimientos a nivel nacional por su contribución a los innumerables impactos ambientales positivos obtenidos por la transformación de residuos orgánicos en abono orgánico para su aplicación la agroindustria.
The teen prodigy won the truman scholar, a $30,000 scholarship toward graduate
professional resume services
studies.